Player of the Season Watch: Early Predictions for the Premier League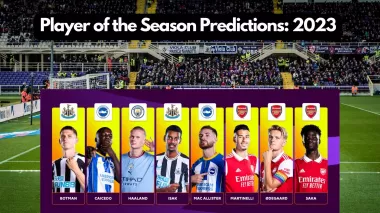 The Premier League attracts talent and entertainment, generally recognized as the world's most thrilling football competition. The Player of the Season award is one of the most valued individual prizes in the league. Fans expect outstanding performances from their favorite players each season. However, it's a suitable time to make a few early predictions about who might be in the running for the Premier League's Player of the Season award as we get ready for another exciting season.
In this article, we will look at some of the top candidates in terms of their previous achievements, the future effects on their teams, and several additional factors that might impact the competition for the desirable prize.
Top 5 Players of the Season: 2023 Predictions
Although anything may happen throughout a football season, as it is a dynamic sport, these early predictions are based on current knowledge.
1. Kevin De Bruyne from Manchester City
Kevin De Bruyne has been ruling Manchester City's midfield for several seasons now. His ability to regulate the speed of a game and his passing range, vision, and skills are unmatched. De Bruyne, however, managed to greatly impact City's season regardless of experiencing injuries last year.
De Bruyne, Pep Guardiola's team's operating force, will be essential to Manchester City's search for the Premier League championship. Moreover, he will be a strong candidate for the Player of the Season award if he can maintain his fitness and consistently provide outstanding performances. De Bruyne stands out as a candidate because of his ability to direct play in the middle of the pitch and contribute with goals and assists.
2. Bruno Fernandes from Manchester United
Since signing with Manchester United in January 2020, Bruno Fernandes has become a sensation. The Portuguese midfielder has significantly enhanced the midfield for the Red Devils by consistently providing uniqueness, goals, and assists. Additionally, he has had an extraordinary effect on the team's performance.
It will largely be because of Fernandes' efforts that Manchester United will be able to create an appealing title challenge this season. He is a vital team member because of his ability to pick out passes, score from free kicks, and supply goals during important moments. Therefore, if Fernandes keeps performing well, he will surely be selected for Player of the Season.
3. Mohamed Salah from Liverpool
Mohamed Salah has constantly been with the top players in the Premier League since he joined Liverpool in 2017. His incredibly fast pace, amazing dribbling skills, and accurate finishing make him a constant menace to opposing defenses. Salah has won Player of the Season titles, so there's no reason to believe he won't be an exciting candidate again.
If Salah can continue to perform at a high level and help Liverpool finish first in the rankings this season, Jurgen Klopp's team, Liverpool, is predicted to be considered for the title. His ability to score goals, provide assists, and create opportunities for his teammates shows his ability to be a complete player.
4. Jack Grealish from Manchester City
One of the most expensive moves in Premier League history occurred in 2021 when Jack Grealish moved from Aston Villa to Manchester City. Grealish has developed a reputation for his uniqueness, dribbling skills, and ability to take down multiple defenders.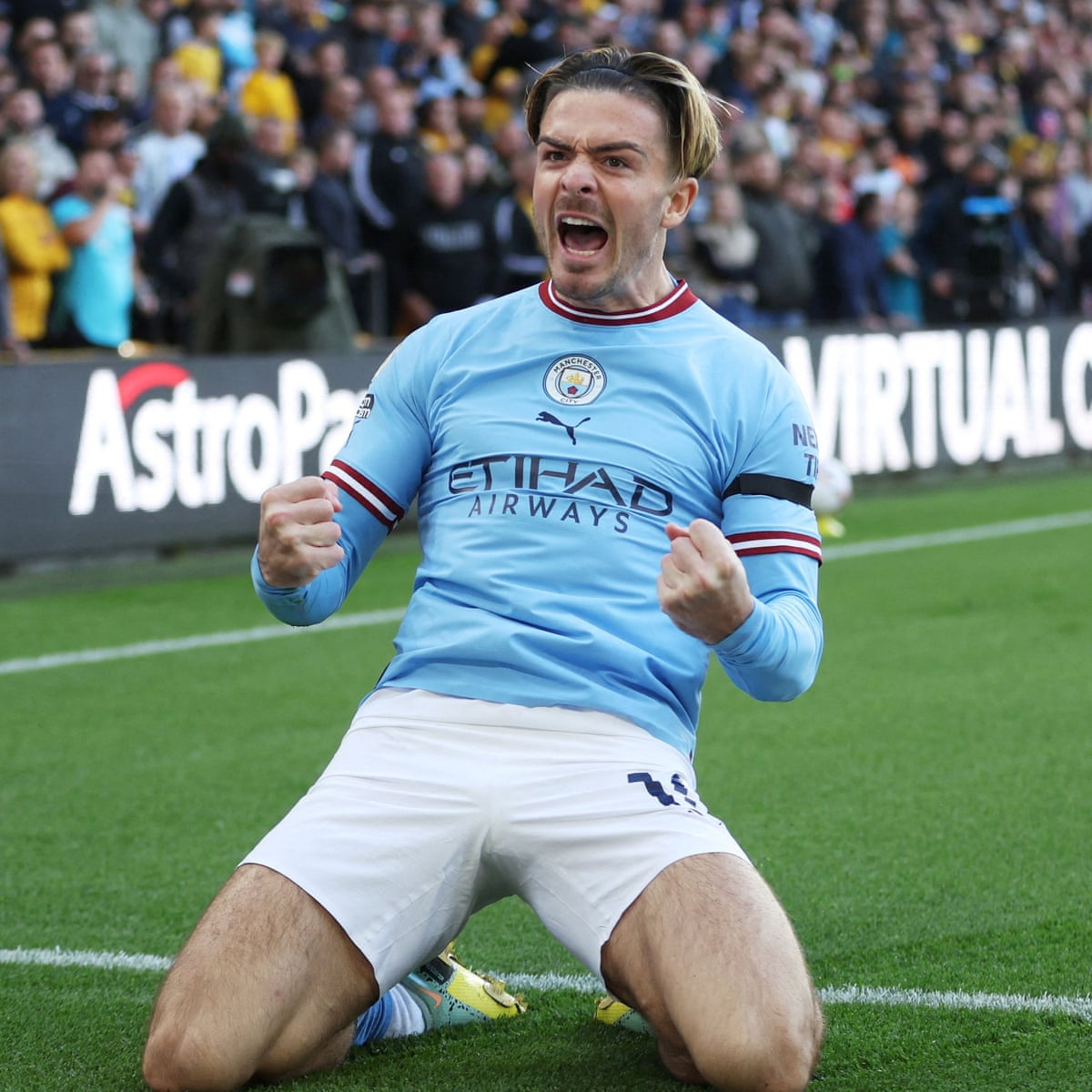 Grealish joins a team full of talented players at Manchester City, where he can display his abilities on a large stage. If he can fit into the team's style of play easily and consistently contribute with goals and assists, he might be a surprise competitor for Player of the Season. When Grealish joins up with prominent players like De Bruyne and others, he can impact the game.
5. Harry Kane from Tottenham Hotspur
The iconic frontman for Tottenham Hotspur, Harry Kane, has constantly been among the league's greatest goal-finishers year after year. Kane is an effective competitor in penalties due to his ability to score with both feet and his skill in the air. During the summer transfer window, there was a lot of talk about Harry Kane's future, including rumors of a transfer to Manchester City. Kane, however, is still a Tottenham player as of right now. He might be a serious candidate for Player of the Season if he keeps pushing the line and scoring goals at his standard rate. Furthermore, Kane will be in the spotlight if Hotspur can create a genuine push because of his clear impact on the team's play.
Special Mentions
Emerging talents like Botman and Haaland are causing excitement in the Premier League. With his commanding presence in defense, Sven Botman has been a revelation for his team, displaying maturity beyond his years.
Erling Haaland, the goal-scoring sensation, is setting the league ablaze with his lethal finishing and remarkable consistency. These young stars are shaping the present and future of English football, leaving fans eager to witness their growth and impact on the beautiful game.
With SoccerLive, we're reintroducing how you stream the Premier League. We're achieving our goal of making it readily available for fans everywhere. You can browse our platform and find your ideal match regardless of where you are or what's your budget. Moreover, It is FREE, isn't it amazing?
Yes, you read that right - free streaming of the Premier League is now available!
Why not start your streaming experience and watch your favorite matches now that you've been informed?
FAQs
How is the Player of the Season award determined?
Ans: The prize is often decided by various factors, including votes from fans, players, supervisors, and an expert panel. Depending on the season, different voting procedures and criteria may apply.
Who has the best chance of winning the 2023–24 Premier League?
Ans: Manchester City, Arsenal, and Liverpool are the recent predictions for the Premier League title winner. However, we can just predict the results.
Which team in the Premier League is the strongest?
Ans: Despite 13 titles won over a 20-year duration, Manchester United remains the most successful team in Premier League history.
Who were some of the past Premier League Player of the Season winners?
Ans: Players like Mohamed Salah, Kevin De Bruyne, Virgil van Dijk, Eden Hazard, and many other great talents with outstanding seasons have won the award in the past.
Conclusion
The Premier League is renowned for being unpredictable, and each new season offers surprises and new competitors. Football is a team sport, and individual success frequently depends on team performance. However, these early predictions highlight some top individuals to watch out for in the battle for Player of the Season.
Damage, strategic changes, and brilliant moments will undoubtedly impact the competition for the prize as the season continues. Additionally, the Premier League promises another exciting season with several Player of the Season competitors competing for the top individual honor. No matter whether it's the performance of Jack Grealish, Kevin De Bruyne leading Manchester City's midfield, or Mohamed Salah moving forward with his goal-scoring adventures.